Immersive Kundalini Training Courses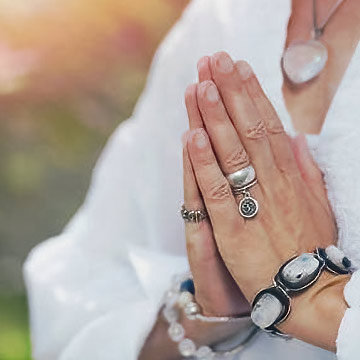 "You ARE the Guru"
Offered by The Kundalini Sanctuary College of Applied Yogic Science A Yoga Alliance Registered School of Yoga Certification
An Experiential (4) Modules In-depth Kundalini Yoga & Meditation Personal Development Course with Teacher's Training Certification as an optional enrollment.
Hybrid offering – In Person & Virtual
The aim of all Yoga & Spiritual traditions is to raise Kundalini. This is the energy that prompts flowers to bloom and share their beauty with the world. As humans we have this Universal Power and it inspires us to do our best, be daring, and inspires self-healing, self-excellence and self- growth.
Kundalini Yoga is known as the Yoga of Awareness. When we practice Kundalini we are all holding hands in a golden chain stretching across the cosmos from our mats to Infinity itself.
"You are the Guru" is a 4 part Kundalini Yoga Self Development series. Each module is an in-depth immersion and can be participated in as you like; meaning, you can do 1, 2, 3 or all 4! They are all interconnected through the Path that leads to Glory. This is a Tantra tradition which challenges us to acknowledge and integrate our shadow sides which ultimately creates a life of balance with a beautiful self-expression of freedom and happiness. We will be enthusiastic, confident, loving as we become enlightened in our ways of living and contributing with each of our unique frequencies to a better world.
If you're interested in obtaining a Teacher's Training Certification, please create a Registration Interview for acceptance into the Teacher's Training Course with Mandeep. We can create this via Zoom or In Person.
Enrollment and participation in a singular/Stand Alone module is available to everyone.
Each Module is 6 days in length with a 45 day home study course which includes (2) Zoom/In person check ins. PDF info will be provided and Reference Manuals/Books will be required and not included.
**All Modules will follow the same schedule Friday – Sunday with the 45 day home study ending on the 45th day which typically falls on a Sunday
Kundalini Sanctuary College of Applied Yogic Science is a registered Yoga Alliance School. Each module holds a YA & KSCAYS 60 hour Certification if all requirements are met and will be offered for each module at the end of the course. See below for requirements break down. Requirements are attendance and participation in each day of the course as well as check ins during the home study time frame, whether in person or virtual. No Make Up days offered. Zoom recordings of each day/weekend will be provided and available for view through the 45 days activation of each course. Once the course is done after the 45 days, zoom recordings will no longer be available.
If the participant is enrolled in the Teacher's Training Course, they will receive the individual 60 hours certificates of completion as well as the 240 hours of completion of the TT Course at the end of the 4 modules. There will be a special graduation ceremony for these participants.
Cost is $995 per module
TT cost for all 4 modules is $3500 payable on first module. A $480 savings.
Schedule & Details for Each Module
One: Being the Guru
Two: The Humanology & Self Sensory Being of the Guru
Module Three: The Jedi Mind Training of the Guru

Module Four: The 3 C's of the GURU – Caliber, Consistency & Commitment
Become a Certified Kundalini Teacher!
Please click below to schedule a 30 minute interview with Mandeep. All that would like to participate in the full teacher training course must book an in-person or virtual 30 minute Registration Interview prior to acceptance into the school.
Please click below to immerse yourself within the program. Choose one or more Modules to delve deeper into the Science of Kundalini Yoga.